Compilation Video
MAG Elite Members Give Their Thoughts About The Program.
Testimonials
---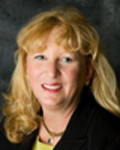 Betsi Bixby
MAG Elite Founding Member
The first live MAG meeting was like a kick in the pants for me — lots of positive energy, mutual support, and other participants who pointed out self-imposed ruts and limitations. Boy did we all need that, no matter what stage our business!
What MAG has really done for me is renew my personal energy for my 21 year old business. From my perspective as a person of faith, business is about people and in the case of our clients and business model, it's about touching lives. Ideally, we all want to be selling a product or service that enriches lives, and MAG does that.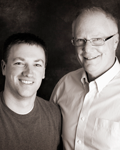 Tyler Smith & Don Smith
MAG Elite Founding Members
MAG has dramatically changed the way we think about our business and the way we run it. My father & I both were working harder & harder rather than smarter & smarter each year. We were too busy working "In" our business to work "on" our business. We were working 70+ hours a week and beginning to wear down when my dad & I had a heart to heart. I think we have all had a moment like this… we were working our lives away and had little to show for it.
Now don't get me wrong… I love what I do & I love getting to work with my father. But we had to find a life/work balance. MAG made this a reality for us. We work less, take more vacations & spend more quality time with our families than ever before.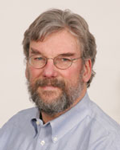 Jack Rued
CEO – Strategic Directions in Marketing
I have found the MAG Elite Program to be unlike any similar program I've joined in the past, and I've been in many. The major point of differentiation is that there is an emphasis on strategic concepts, that are immediately married with the simple tactical components of "how to execute the strategy". While this seems simple, in many other groups there is either a focus only on strategic issues, or only on tactical issues. Rarely have I been involved with a group that KNOWS the real value of the integration between the two.
Bob is a master at this.
And, one more thing… the members that make up the MAG Elite Program are different as well. They are people who just want to get stuff done, and actually do it. We'll discuss an idea in a general session in the afternoon, and the next morning we'll see where the majority of the people participating have actually implemented that idea in their own business before turning in for the night!
Strategy + tactics + action = a rewarding experience for members.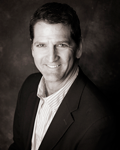 Jorge Diaz
MAG Elite Founding Member
Now I'm not one to decide on a whim. I'm a skeptic and a tightwad on top of that. But one of Bob Britton's questions at the MAG recruiting meeting spoke loud and clear to me,
"How much time do you think we can save you? We've been through the head-aches and we can teach it to you. How much is your time worth?"
It heard myself saying, "I don't have a single moment to waste."