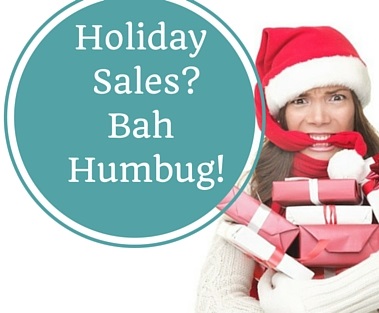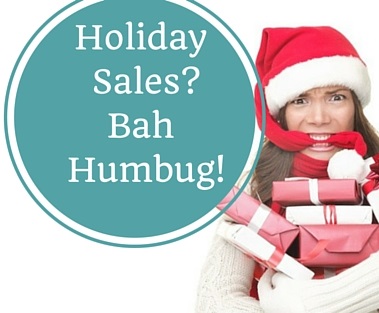 Okay—everybody loves a sale. But if you are depending on deep discounts to sweeten your business bottom line this season, think again.
Black Friday sales are legendary. Did you fight crowds to score a big screen television from Walmart for a 75 percent discount last week? "Black Friday" used to refer to a blockbuster shopping day that boosted business owners into the financial safety zone. But now there is Black Friday, Small Business Saturday, Cyber Monday—and a whole lot of discounting in the weeks leading up to Thanksgiving, and after.
Consumers now expect super sales throughout the holiday season. So everyone expects to pay less for whatever you have to sell. As an entrepreneur, does this sound like a great way to make money?
My business is doubling—if not tripling—the revenue of my clients. I work with entrepreneurs in all kinds of businesses. Some are well-established, while some are start-ups. As a small business owner several times over, I have seen my own businesses struggle and then thrive. So I know what it takes to succeed—and it is not the magic of the holiday discount shopping season.
Can you buck the holiday discount trend?
Outdoor outfitter REI did not open on Thanksgiving—or on Black Friday. Instead, the retailer closed all 143 of its stores and put a "gone fishin'" banner on their website that read, "We're not here. Today we're closing our doors…We hope you'll join us outside today. You can still shop our site. We'll start on your order first thing Saturday morning."
While other stores pushed back on Thanksgiving openings, REI took it the extra mile. But consider this:
REI is a lifestyle brand.
REI is not making most of its money from mass merchandising. Unlike big box stores, REI has a somewhat exclusive niche market.
If you chose not to join REI outside, you could still shop its website.
While only overall holiday sales numbers will tell—it is possible REI may have found a way to market its lifestyle message in a powerful way.
Black Friday, for most retailers, is about dropping prices on inventory low enough to attract bargain hunters. For many small business owners, if you do not offer rock-bottom prices, shoppers shrug and go down the block to another store, or big box that does. REI opted out of that traffic. Black Friday, or holiday discount—cutting your profit to bone is not going to boost your revenue.
What kind of customers are you looking for?
One of the first mistakes made by a lot of small business owners is to try and compete on price. Sure, you might get a few more customers, but they are the wrong kind. Bargain hunters are not loyal, and you cannot make a living—let alone a million dollars—offering bargain basement prices, unless you have an unusual product, or a high volume business.
In a LinkedIn blog post, Michael Silverstein, Senior Partner at Boston Consulting Group (BCG) writes, "Black Friday shoppers are your worst customers. Fire them and concentrate instead on your best customers."
What does he mean?
He means you need to attract loyal customers—not high volume foot traffic looking for close-out prices. Your target is the client or customer who shops your business, or uses your services, throughout the year, not just when you are running a promotion. How do you identify these customers and keep their business?
On the data side, use marketing automation and other reports to identify your loyal, repeat customers.
Price your products and services so that you are making the profit you need to thrive. Evaluate your customer journey to ensure customers are getting a value proposition that equals the money they spend to patronize your business.
Cater to clients who do not quibble about your price, but who appreciate your product, and the extra service they receive as a result.
Develop programs and processes through which these clients are recognized and rewarded when they use your services.
Take big advantage of digital tools like apps, and social media, to engage followers on channels like Facebook or Twitter. Keep your brand and profile fresh, and offer deals you can afford to those who you really want to attract.
Plan now and stay ahead
Thinking ahead helps you stay ahead. How can you make your business easier to find? What tech is right to manage client communications and promote your product? How can you meaningfully connect with your customer base to learn their needs and meet their desires?
Stay ahead of the curve to ensure your customers feel good about paying a price for your product that keeps them happy—and you earning the right revenue.
Constant stress and a minimal income keep you from the success you deserve. When you want to kick-start your business and marketing strategy, I hope you will call me at 585-633-7563.
Yours in profit,
Bob Britton