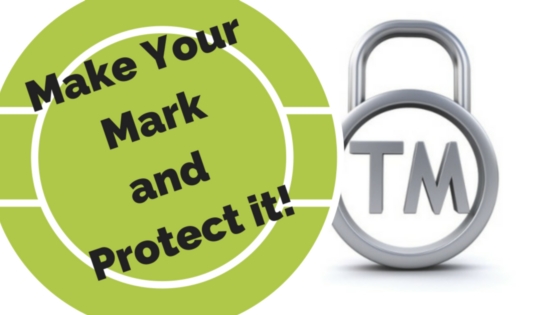 A trademark is important to small business branding. Have you registered your unique business name or symbol?
Consider the story of Payam Tabibian, a small businessman who built a chain of hamburger restaurants called Z-Burger. As detailed in The New York Times, Mr. Tabibian created a distinctive retro-look trademark before he had even opened his first restaurant. After he drew the design, he registered it as his trademark in 2007.
By 2008, his restaurants, operated with partners, had grown to six locations. Business was good until the relationship between Mr. Tabibian and his partners soured. His partners—who are brothers—locked him out of his business, claiming he was an employee. The brothers filed suit to prohibit Mr. Tabibian from starting new restaurants with the Z-Burger trademark, and insisted he turn his trademarks over to them.
In August, 2015, a federal judge preliminarily ruled in favor of Mr. Tabibian. While awaiting the outcome of a forensic accounting report, Mr. Tabibian has opened new restaurants and a food truck with new partners.
Business relationships between small business partners often go south. For Mr. Tabibian, the outcome is good so far, primarily because he took the time to protect the trademark which became the calling card of his business. Many other entrepreneurs are not so lucky.
Take the time, pay the money, and register your trademark
Today's marketing strategies intensely support definition and promotion of your brand. Your brand begins with your business name, word, design, or symbol. Without registering your trademark, you have almost no protection if another entrepreneur wants to use your name—and the good will and credibility you have built around your business.
If you are thinking about starting a business—or if you are already underway—here are important facts you need to know about registering your trademark:
Registering a domain name does not give you trademark protection: While you pay an annual fee for a domain name, it does not double as trademark protection for your business name. For many reasons, a well-crafted website is essential for entrepreneurs offering any kind of product, or service. But a website—and domain name—is just the location of your business on the internet. Also, simply doing business as (DBA) a particular name does not automatically give you trademark rights to your business name.
Check to be sure your trademark is not already in use: Just like domain names, and email addresses, there are a lot of trademarks on file with the United States Patent and Trademark Office (USPTO). Work with an attorney, or specialized consultant to review the USPTO database for same or similar marks. This review offers good information, but the review undertaken by the USPTO upon your application for the trademark is the final word on whether your mark can be registered.
Are you unique? The unique nature of your brand name, logo, or design is considered by USPTO examiners when you apply for trademark registration. The similarity of your trademark to others already registered is a factor considered by the USPTO. A mark that looks, sounds, or means the same as another mark could be considered too similar to be registered. That said, two visually similar marks may be registered if the products or services offered by each business are not related. An invented name or arbitrary mark is stronger than a generic or suggestive name.
Marks to avoid: Certain factors exclude a mark or brand name from registration. The USPTO does not register surnames, geographically descriptive, offensive, or generic terms or names, among others.
Do I have to? What do I get? Registering your trademark at the federal level is not required but protects your rights to your brand name on a national (not international) level. Some other benefits include:
Legal ownership of a business name
Ability to register with U.S. Customers and Border Protection to prevent entry of infringing foreign goods
Registration in the USPTO database
The legal right to bring a federal action against others infringing on your brand
Registering your brand name establishes the identity of your brand beyond common use. Money and time spent developing your product or service could be lost if you choose not to protect it. Litigation of any kind is expensive, especially if you are up against a competitor with deeper pockets aiming at your customer base.
Yours to protect: When your trademark registration is granted by the USPTO, it confers federal protection of your brand name. Should a business, individual, or organization infringe on your trademark, it is your sole responsibility to enforce your rights granted by registration.
Your trademark is not only your brand name or logo, but important intellectual property. Work with a knowledgeable intellectual property attorney to ensure your trademark is registered properly and enforced.
Know your rights—and how to protect those rights from unscrupulous competitors, or business partners who may want out of the deal. Launching a start-up, or pivoting your established small business toward greater success is not easy. When you want to shift from struggle to success, think about giving me a call at 585-633-7563.
Yours in profit,
Bob Britton