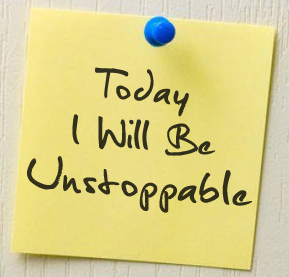 Hi Business Owner,
My name is Bob Britton, a fellow small business owner and President of Marketing Automation Group.
Here to fill you in on something you may not be aware of.
Sometimes when you are in business going it alone it feels like war. The only difference is you are fighting for the survival of your business not your very own life.
There are days when we feel the odds are stacked against us and we feel like throwing in the towel – we all have them.
Sometimes a little boost from someone is all it takes to change your thinking and attitude around 180 degrees.
The above headline is my "little boost."
Be sure to print it out, make several copies, and place them around your home, your office, and even your car.
This has helped me many times when my back was against the wall and I'm sure it will help you along the way as well.
If you have any questions, need some immediate advice, or would like to get involved with my program please give me a call at 585-633-7563.
To your success,
Bob Britton