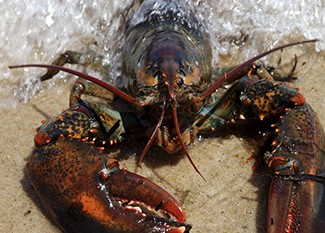 Hi Business Owner,
My name is Bob Britton, a fellow small business owner and President of Marketing Automation Group.
Did you know……
A Lobster when left high and dry among the rocks, has not the instinct and energy enough to work his way back to the sea, but waits for the sea to come to him. If it does not come, he remains where he is and dies, although the slightest effort would enable him to reach the waves, which are perhaps within a yard of him.
The world is FULL of Human Lobsters: Women and men stranded on the rocks of indecision and procrastination, who instead of putting forth their own energies are waiting for some Grand Billow of good fortune to set them afloat."
I know what it takes to get your salon making BIG profits, gaining total control over all your employees, reducing your stress, and cut the amount of days you work behind your damn chair because…..
I Have Done It.
You see I am a small business owner just like you and over the past 12 years, I've have completely transformed my miserable, boring and failing business to a new exciting, very profitable, and enjoyable business that I never would have dreamed possible. And the best part of all of this is I only work when I want to.
I am 39 years old; I live in Rochester New York with my wife Melissa and our two kids.
My condensed "story" is:
Ever since the Vic 20 and the Commodore 64 computers came out, I've been addicted to computers. Back when there was no world wide web, no internet, just some crappy 28.8k modems with dial up access to somebody's lame bulletin board systems, I was in my basement playing with them, while other kids were outside running around playing sports, I was hacking on my computer and solving text based adventure games.
I was a solid "B" student in high school and my parents wanted me to go to college but I was more interested in making money. I always wanted my own business, even when I was a kid I went door-to-door selling greeting cards and I had a paper route. From the start I was very ambitious and willing to work hard. So I started working as an auto mechanic and after doing this for 10 years I had an opportunity to buy a shop for no money down.
Finally The Chance To Own My Own Business
Imagine this, I'm 27 years old, I signed a deal where I personally guaranteed $1,000,000 to be paid to the former owner over the next 15 years. Plus I had to overcome all this…
1. I had no money. I opened the business checking account with my $2,000 tax return.
2. The deal included NO real estate, only the business – which was only grossing less than $200,000 per year. I don't even know what the profit was, if any.
3. All the equipment was worn out (well really pure JUNK), and needed to be replaced. 
4. There were no employee's other than me. 
5. There were no computer systems, all the customer records were on paper – in old dusty boxes. 
6. There were no equipment or information systems to diagnose the newer models that had been out for years now.
7. I quickly found out the old owner had a REAL BAD reputation and for any business for that matter is the kiss of death.

Was I naive (or maybe just plain stupid) and was this a bad deal for me?
YES without any doubt.
But and this is a BIG but… Without going through this PAINFUL experience I would have NEVER learned the necessary marketing skills (the same skills I want to GIVE you) that have propelled me to the level where I am today.
Have you ever heard the phrase "if it doesn't kill you it makes you stronger"?
I am living, breathing PROOF that it's very true.

 Fast-forward 12 years…
Now I live a life most dream about.
My entire business and life have been transformed. I work less, make MORE money than I ever dreamed possible, have no worries and it gets better every month, with no end in sight.
I finally freed myself from the physical stress and financial pressures I had for so long.
I still own my business and now it grosses $740,000 a year and is still growing ever year, even in a bad economy. I paid off the $1,000,000 note and I'm debt FREE. I have a manager who runs the day to day operations and I still do all the marketing which for the most part is on "autopilot". I have 2 other very successful businesses, and I still kept my strong affinity for computers alive by building my own and keeping it as a hobby. Even building custom high-end home theater systems, all based on a pc.
None of this would have been possible if I did not learn the inside secrets and proven strategies of unconventional marketing, the exact marketing I now teach other salon owners like YOU.
"Decisiveness Is A Characteristic Of High-Performing Women And Men. Almost any Decision Is Better Than No Decision At All"
If you have any questions, need some immediate advice, or would like to get involved with my program please give me a call at 585-633-7563.
To your success,
Bob Britton