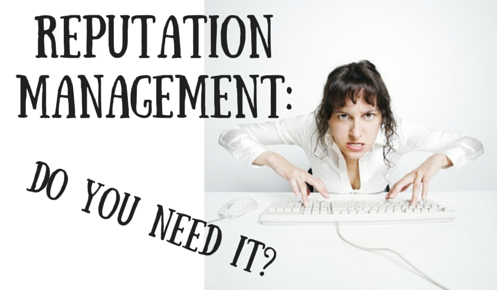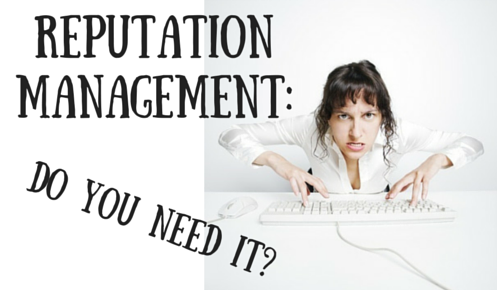 The mobile and contagious nature of negative customer comments makes reputation management a must for any small business owner.
Along with the opportunity to create and expand your brand, the Internet also offers dissatisfied customers plenty of opportunity if they decide to take their beef online. Search engine reputation management (SERM) and online reputation management (ORM) are two names for the same type of important service—consultants and businesses that keep tabs on your online reputation.
What is it all about?
The importance of reputation management for entrepreneurs
In a recent blog, I talked about the importance of going the extra mile with customer service—especially if your client is unhappy. A negative Internet comment or review can catch fire under the wrong circumstances.
While large companies take Internet hits with some frequency, a smaller, local business can really struggle in the face of negative online backlash.
Good Internet reviews, comments, and information are influential to customers, potential employees, business partners—even lending institutions. While some people believe that any publicity is good publicity, a negative reputation is hard to overcome on the Internet.
The annual 2014 BrightLocal survey of approximately 5,000 consumers made some interesting points about customer use of Internet reviews, including:
About 57 percent of respondents searched online for local business services more than six times per year. According to Google, more searches now take place on mobile, rather than desktop computers—meaning your clients are on the move, and looking for a business that serves their needs.
When looking for the right place to take their business, 88 percent said they read online reviews of local companies.
Online reviews frequently use a star rating system, for example, one to four stars. While 72 percent may use a company with a three-star rating, only 27 will continue to investigate a company rated with only two stars.
Many consumers do not begin reading reviews until they have found businesses that meet their needs, and they are trying to decide between competitors. Approximately 72 percent of respondents said online reviews help them evaluate a company enough to tip their decision toward—or against—a purchase.
About 88 percent of consumers trust online review and comments as well as they do a personnel recommendation from someone they know.
These statistics leave no question that positive online buzz is helpful—and that negative comments can damage sales, and your brand.
Damage control—what can you do?
The best way to deal with a negative online comment is not get a bad review in the first place. Train staff, provide exemplary customer service, and be ready to offer coupons, perks, and waive costs if a mistake happens. Preventing bad Internet press is far easier—and less expensive—than controlling the damage caused by an unhappy customer.
But let's say a customer is unhappy with a product, and does not get the satisfaction they want when they reach out to your company. They post a negative review on a social media channel. What do you do?
Be prepared: Be sure you are signed up for Google alerts and watch your social media to ensure you become aware of damaging comments when they are posted. Use tools like socialmention and IceRocket to monitor mention of you, or your brand, on the web or social media. In this case, what you do not know they are saying—will hurt you.
Think first: Before you respond to the customer, take a moment to reflect on the criticism without emotion. If a client has a legitimate complaint, it is valuable feedback about what you, or your staff, could improve. While it is nice to have feedback about what you are doing right—finding out what you are doing wrong can save you customers. A poor review is motivation to do the right thing for your customer—and address the bigger issue within your operations.
Act fast: Be proactive when you are alerted to a negative comment, or an unhappy customer. Do not wait a long time to respond, and do so directly with courtesy and generosity. Acknowledge the problem and tell the disgruntled client you are checking into it. If you need to explore facts, do so right away. If you can—come back with an offer that is responsive and meaningful.
Sometimes a fast response to a complaint earns you good will on the web. At other times, a complaint may not have any weight. Your best option is to make it right. The decision, and the investment needed to respond to the issue, is yours.
Reputation management—do you need it? You bet. If you have questions about online branding, your marketing reach, or problem solving customer complaints—call me at 585-633-7563.
Yours in profit.
Bob Britton