Do you have a great idea? Do you think it will sell? How do you produce, market and manage your product or service? And how can technology help you? These are all basic questions that challenge every small business owner.
I got my start in small business with an auto repair shop. Plus, I have always been a computer geek. Along the way, I put the two together, and with a lot of hard work, I built businesses with revenue in the millions—by combining traditional business concepts and technology.
Small business owners and tech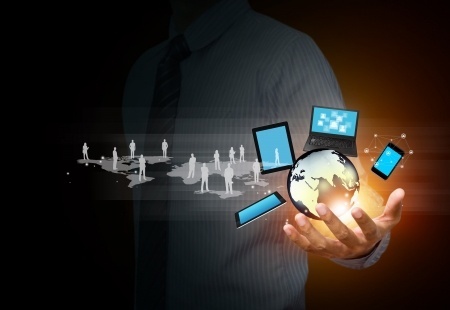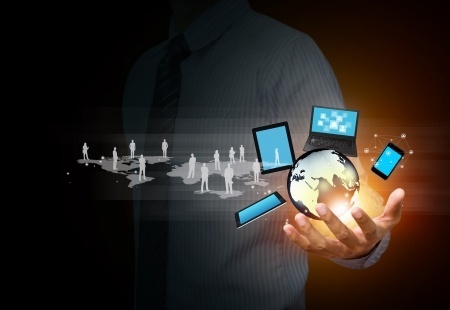 A lot of small business owners are dedicated to delivering old-fashioned value and service to their customers. I work with a diverse group of clients who come to me when they have tried everything to get ahead, and are either falling behind, or just not achieving the success they want. I know—I've been there.
For me, a turning point arrived when I began to deeply understand the customer lifecycle, not just the single sale. By adding technological solutions to my traditional understanding of business concepts, I achieved success. And now I work hard to offer that opportunity for financial success to each small business owner I work with.
Technology, when used correctly, can help you allocate your time better, offer greater value, save money—and make you money. I use appropriate tech to create personalized, high-touch marketing campaigns and back-office tools that build my brand and extend my reach.
Trends in marketing tech
For me, a high quality customer relationship is a key differentiator. I want my clients to know they matter, and that I value their business. A lot of the time, my go-to method for personalized, old-fashioned client care is technology.
In 2014, Salesforce, a cloud computing company, sponsored a Forrester report on one-to-one, or personalized marketing. The survey queried more than 150 marketing decision makers in a variety of businesses, including leisure, retail, healthcare, financial services, and others. Trends identified in the report include the following:
Consumers are more savvy than ever about services and information available to them through information technology. Personalization technology has not evolved as quickly as customer ability to use, and manipulate, their buying experience.
The capability to create an individualized view of customers impacts the ability to orchestrate a helpful or successful customer journey. This means maintaining continuity during the customer experience and creating multiple real-time touch points during which to make attractive offers.
Many companies are more focused on customer, or client, acquisition than they are on personalization. This more traditional thinking comes at the cost of the increased sales and conversions that can result from improved personalization techniques.
Big data overwhelms marketing decision makers, making it difficult to create effective, automated, personalized marketing campaigns.
Effective sales teams are more than three times more likely to use sales analytics than lower achieving sales units. Top teams are heavy adopters of high tech.
High achieving companies are 3.5 times more likely than lower performing companies to view sales as the responsibility of the entire organization.
Together, old fashioned customer service, and meaningfully deployed marketing automation are critical to the future success of small business entrepreneurs.
Trends in IT for entrepreneurs
In the back-office, there are IT trends that business owners cannot ignore. Consider these points about small businesses and technology from the Harvard Business Review:
Use appropriate spreadsheet, and financial, technology. Free resources on the internet may not provide the specialized solutions you need to track and drill into your business metrics. Conversely, enterprise architecture is not usually needed by small business owners.
Appropriately sourced cloud-based storage and SaaS can save entrepreneurs on multiple fronts.
One quoted expert notes, "SEO-optimized web sites, blogs, and social media are often the center of small business marketing programs. Combining them with a database or sales automation system to build brand and awareness makes small businesses much more open to the world."
The model of traditional business has changed, but not traditional values. Do you have an unbeatable offer? Do you have the right technology and workforce in place? How about your business plan? When you know you can succeed, but you do not know what to try next—call me, I can help. My business goal is to make you a millionaire. You can reach me at 585-633-7563.
Yours in profit.
Bob Britton