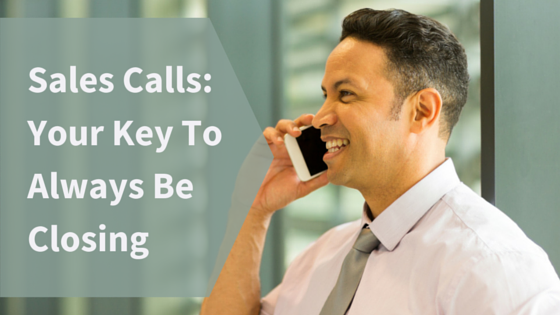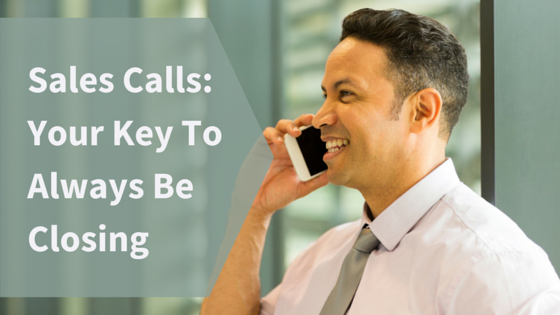 When you know where you are going with a sales call, the chances are better that you and your client will get there. How? It's as simple as ABC—always be closing.
Companies of all sizes are shifting from field sales to internal sales teams that are able to scale quickly to a new project or prospect. You and your sales department need a script and a structure to keep telephone sales productive.
As an entrepreneur, you are the face and voice of your business. You must have the awareness and ability to take advantage of a business opportunity whenever it calls. And that call may be tomorrow morning.
Making the connection: internet to telephone
Social media keeps your brand fresh and your name in play. While LinkedIn increases your potential sales pool, it does not make the sale for you. Regardless of your industry, each point of contact—social media, direct mail, email, or telephone call—adds to the perception of your company in the mind of your client.
Email and telephone calls are the primary points of contact for targeted sales leads. Before you pick up the phone, be certain about these points:
Know who you are calling: Do your homework before you dial. Know who you want to talk to and why. Use LinkedIn for personal research, and the internet for business background. Know as much about your lead, and his or her business, as you can. Whether you make a cold call, or a scheduled sales call—make sure that your contact knows you are tuned in to them, and their business issues.
Know your own business: Before you make the call, take stock. Use a headset to free yourself up to physically move during a conversation. Be familiar with your current business numbers, your vision, what you need from the call, and what you want as a result. Take time to refresh your business vision and your confidence—it improves your odds for success.
Make sure you can talk the talk: Understand and appropriately use the language of your industry. Sale calls sometimes falter when reciprocity cannot be created through the use of common jargon, topical news, industry trends, and relevant stories.
Have a plan: "Winging" a sales call does not work. While you may strike gold from time to time in an informal sales setting, you make more money when you take the time to make your plan. Sketch an agenda, unique points about your prospect, and your own market differentiators. Imagine the conversation, walk through possibilities, and see yourself closing the deal. If you do not have a process in mind when you make a sales call, you leave money on the table.
Making your best call
Service and sales calls are lifeblood for a small business owner, and they are easy to mess up.
When you have a good lead, make the most of it. When you pick up the phone, make sure you remember these tips:
Smile: Why does it matter if you smile on the telephone? Including endorphins, smiling boosts other neurotransmitters that mediate mood, blood pressure, and heart rate. You experience a boost in confidence and greater overall relaxation. Even if no one sees it, set the stage for your sales call with a smile.
Connect: When speaking with a prospective client, let them know they are your most important priority. Because of your research, you know something about them, and their business. Comfortable, confident rapport heightens your credibility.
Learn: Listening is a key feature of a successful sales call. Ask open-ended questions that reassure, and encourage your lead to discuss their company, and their business issues. Explore without pushing your own solutions. Information gained while actively listening to a potential client gives you the roadmap you need to offer value and close the deal.
My job is working with entrepreneurs to create strategies and structure to make them more money. I create value in the lives—and businesses—of my clients by helping them define and boost the value they offer to their own customers.
The take-away point is that you must shift the central see-saw of your sales call from a conversation about price points, to a meaningful discussion about value. Find out what your client values, what they need—and how you can provide it.
When you approach a sales call with confidence, and genuine curiosity, it shows. If you do your homework, you already have the end game in mind. Remember, always be closing.
When you want to learn more about closing deals and boosting sales, call me at 585-633-7563.
To your success,
Bob Britton